Cottages in OTONASHI NO SATO
Please reserve a cottage to guarantee your privacy, and enjoy your relaxing time with your family, friends, or even with your pet, as all our cottages are pet friendly.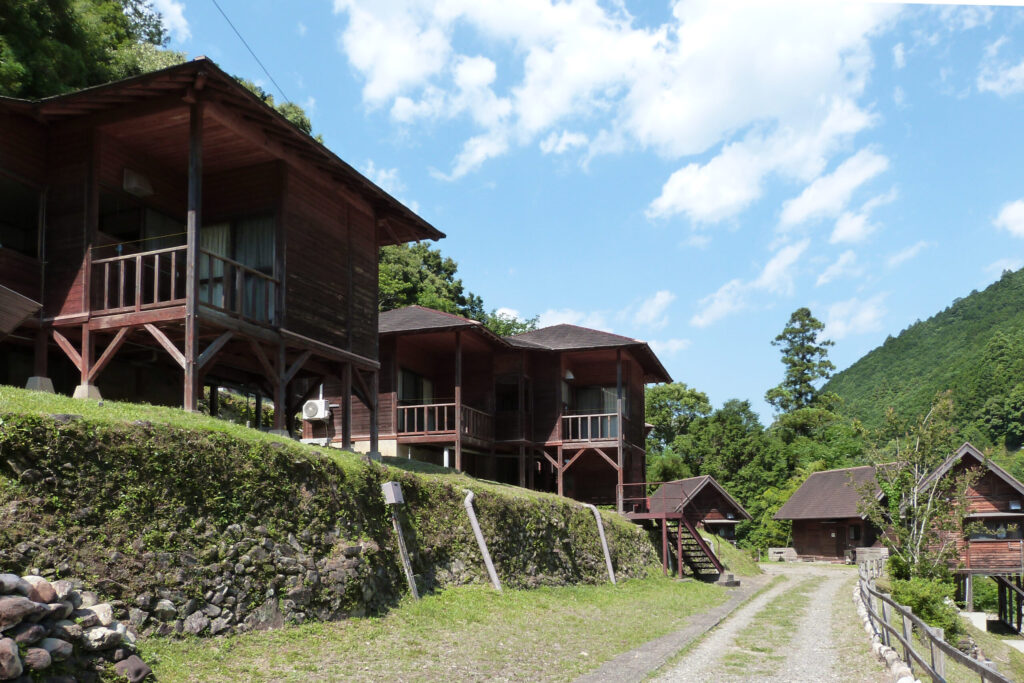 Enjoy your leisure-time activities.
Outdoor activities are easier than you expect.
The cottages in OTONASHI NO SATO are wooden bungalows built of locally sourced lumber.
There are 10 cottages nestled in the mountains along a KUMANO KODO ancient road.
Necessary items such as a BBQ grill, cooking place, cooking equipment,
first-aid supplies, and bedding are all included, to make your stay more comfortable.
Enjoy outdoor activities in a relaxed manner in a world heritage site.
Bedding, a small cooking place, air-conditioning,
and flush lavatory, are standard in all cottages.
While here, please feel free to try the hot spring facility, OTONASHI NO SATO hot spring, is close to your cottage.
The hot spring is open from 13:00 till 21:00.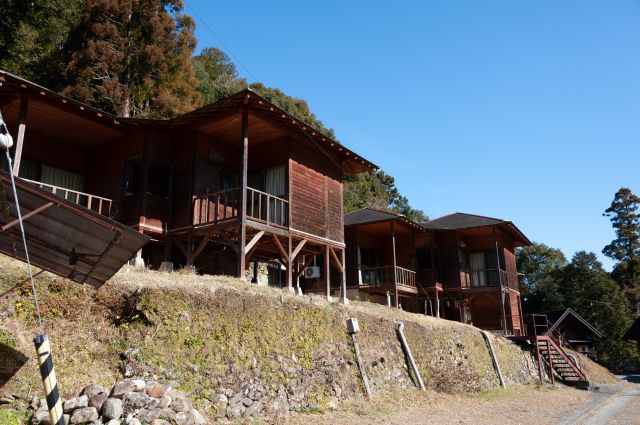 We have a total of 10 cottages .
(Maximum number of people that can be accommodated: 72 people)
Capacity 9 people×4 buildings
Capacity 7 people ×3 buildings
Capacity 5 people× 3 buildings
We encourage larger groups and corporations to make reservations for private use.
Please feel free to contact us for details.
TEL 0735-42-1777
Management Division "WATAZE ONSEN CENTER – OTONASHI NO SATO"
Regular holiday: Thursdays (However, it is open on national holidays and closed on the following days of holidays.)
Equipment contents
(Photo of a room with a capacity of 9 people)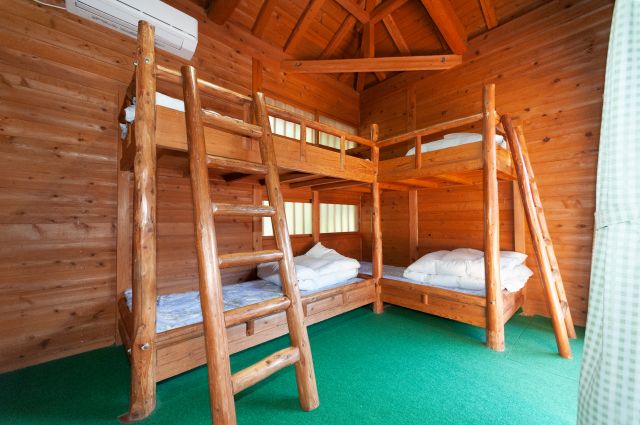 Each room is equipped with comfortable bedding for a good night's sleep.
The room for 7 people and the room for 9 people have two bunk beds.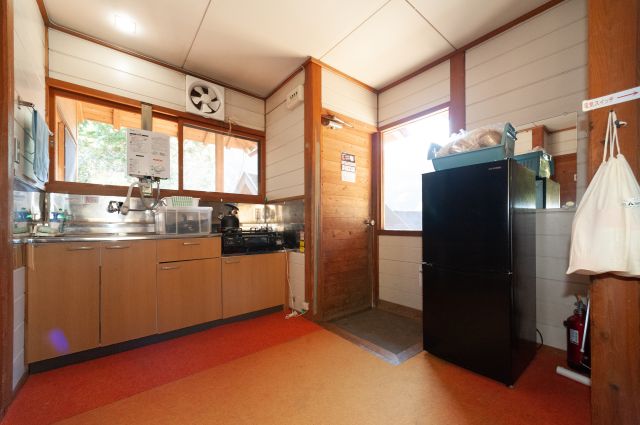 Mini kitchen (with cooking utensils)
equipped with refrigerator, gas stove, water heater, kitchen knife, cutting board, pot, kettle, and frying pan.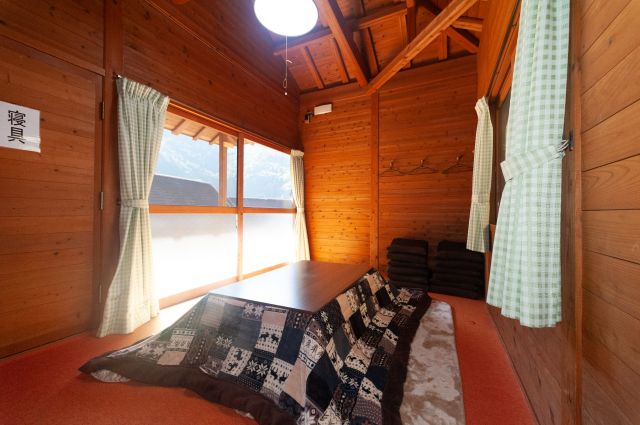 Each room is equipped with air conditioning so that you can be comfortable.
The living room also has an air conditioner and a KOTATSU table. (A KOTATSU FUTON is supplied during the winter).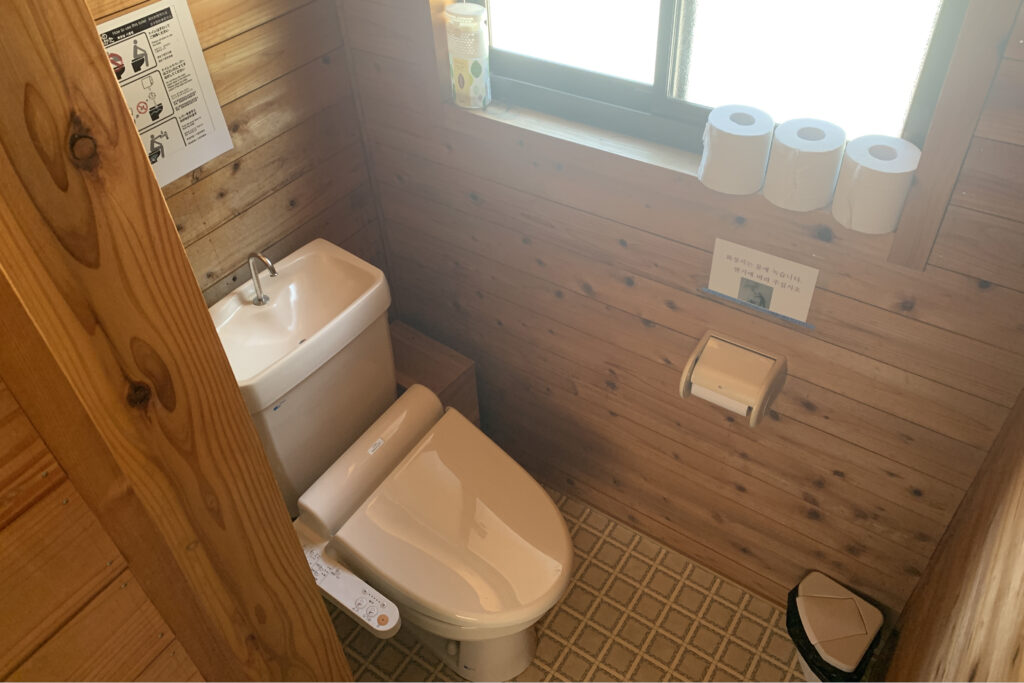 There is a flush toilet in each cottage.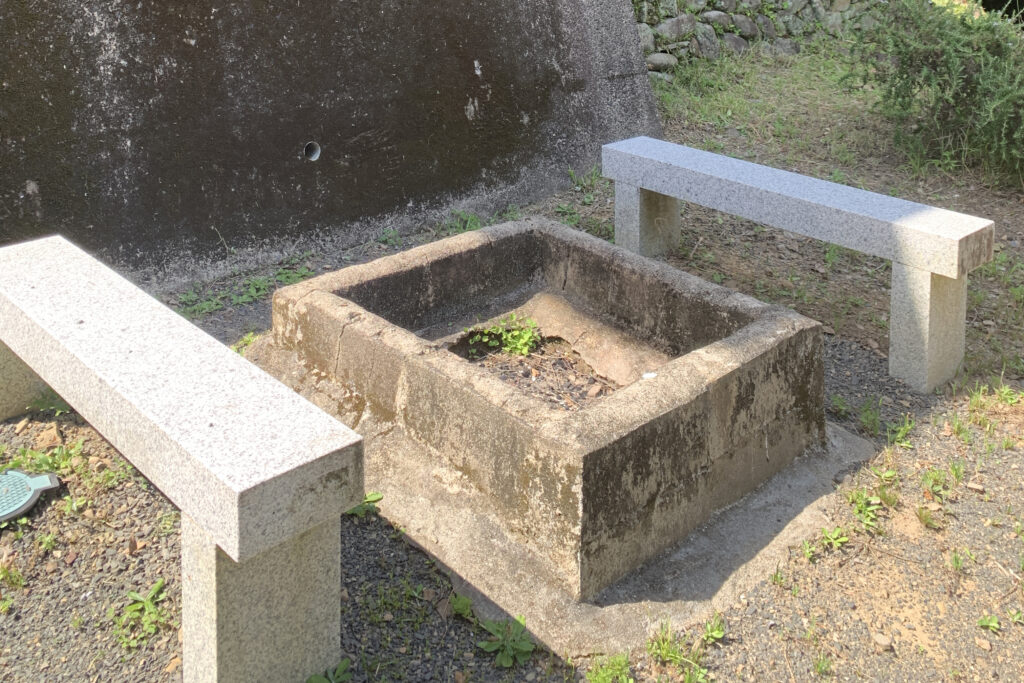 Each cottage is equipped with either a grill for BBQ or a furnace for BBQ.
We haven't prepared a grill net. If you don't have one, you can buy it at the administration building "OTONASHI NO SATO".
Since our facility is located near the forest with an abundance of nature, there are many creatures such as insects and birds, etc., in the summer. Our staffs are careful to ensure these pests are controlled to avoid inconveniencing guests during their stay. However cottages are made of wood, and some insects may inevitably enter through the gaps.
ご予約・お問い合わせはこちら
TEL:0735-42-1777
宿泊カレンダー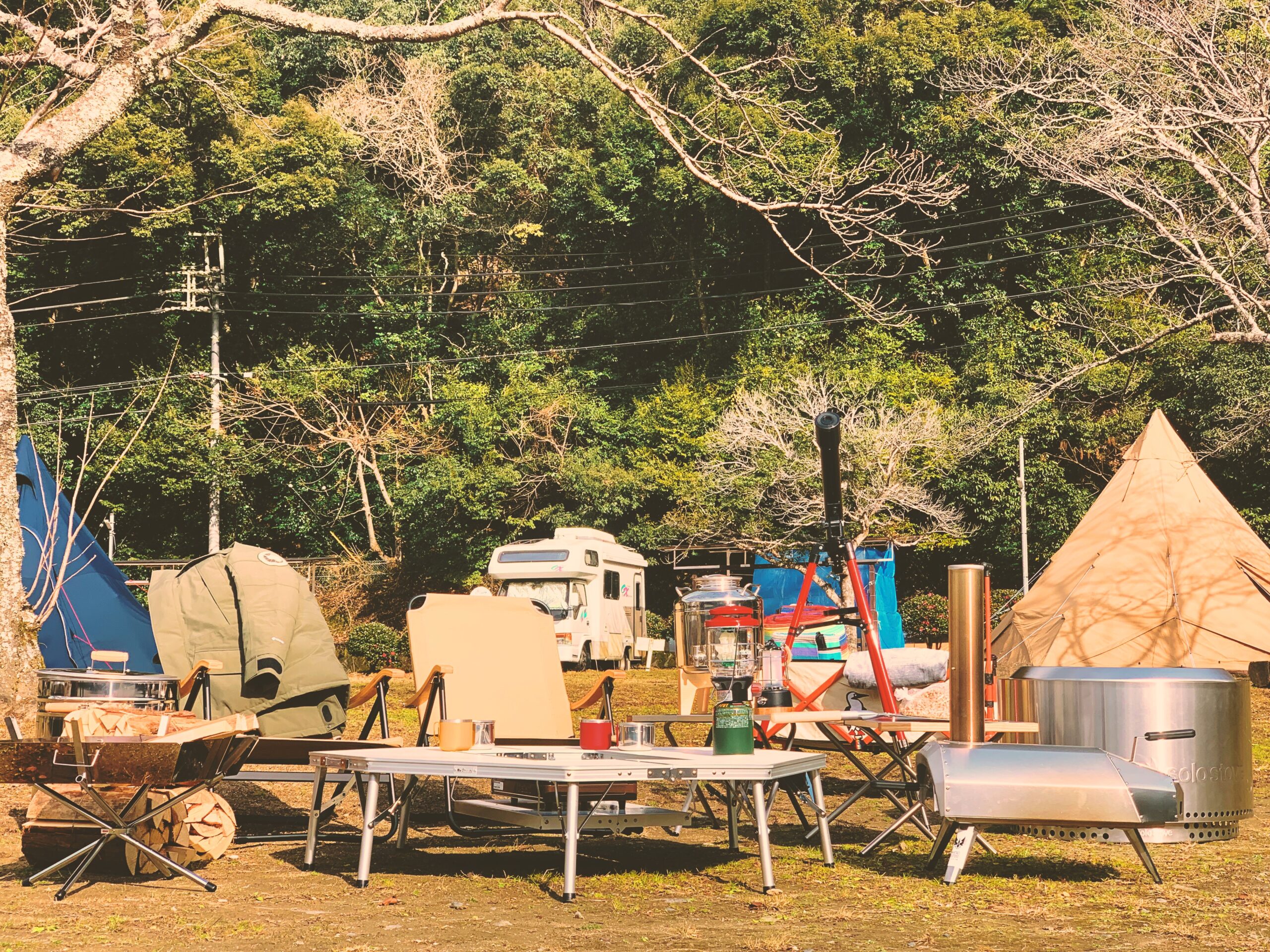 Rental Gears
Our store has the largest variety of outdoor equipment in the prefecture.
Our staff who loves outdoor activities has confidently selected the products.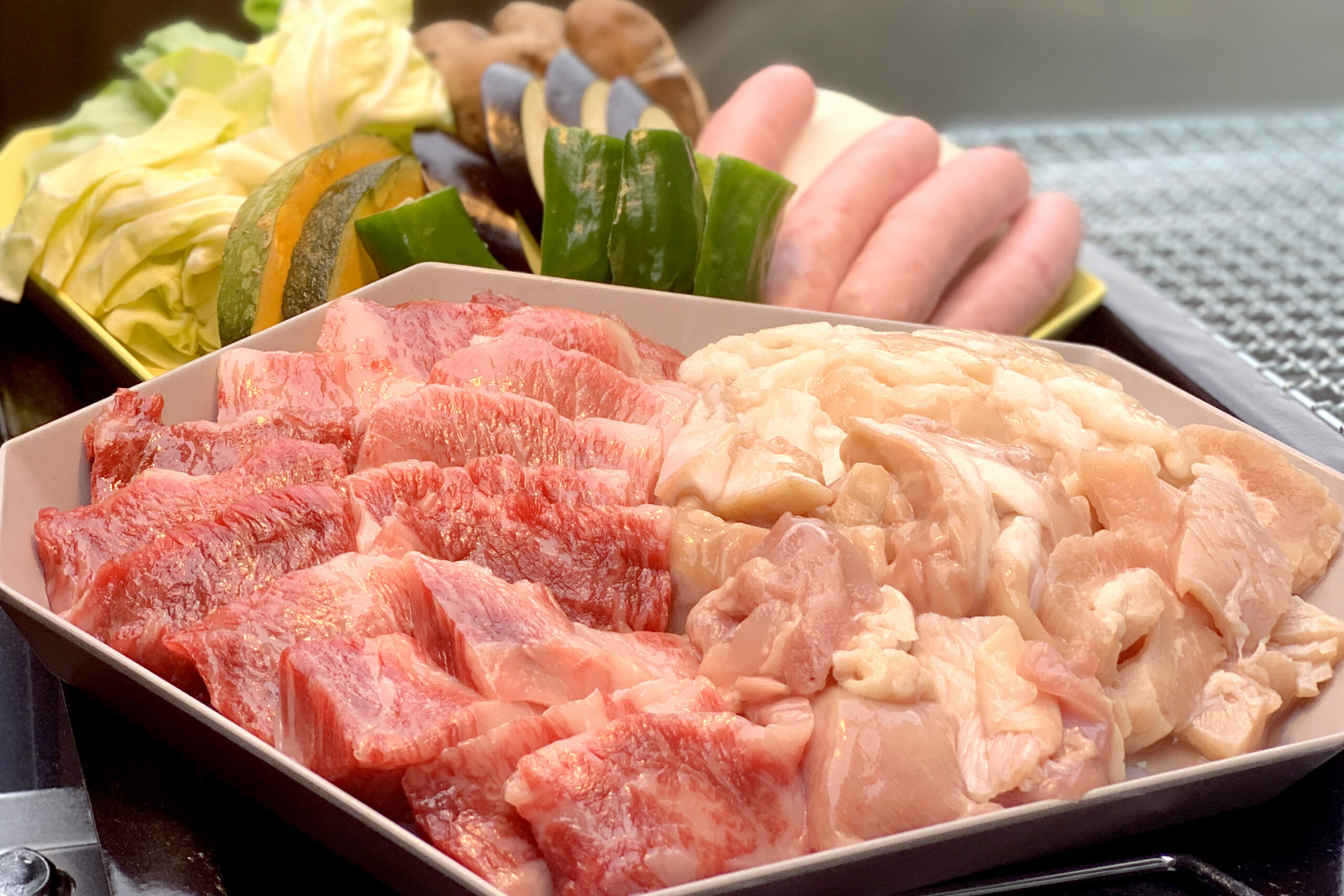 Let's Have a BBQ!
Visit our campsite without your BBQ equipment and enjoy a BBQ using our BBQ grilling kit arranged in collaboration with a local butcher, ensuring that it is cost-effective and makes everyone satisfied.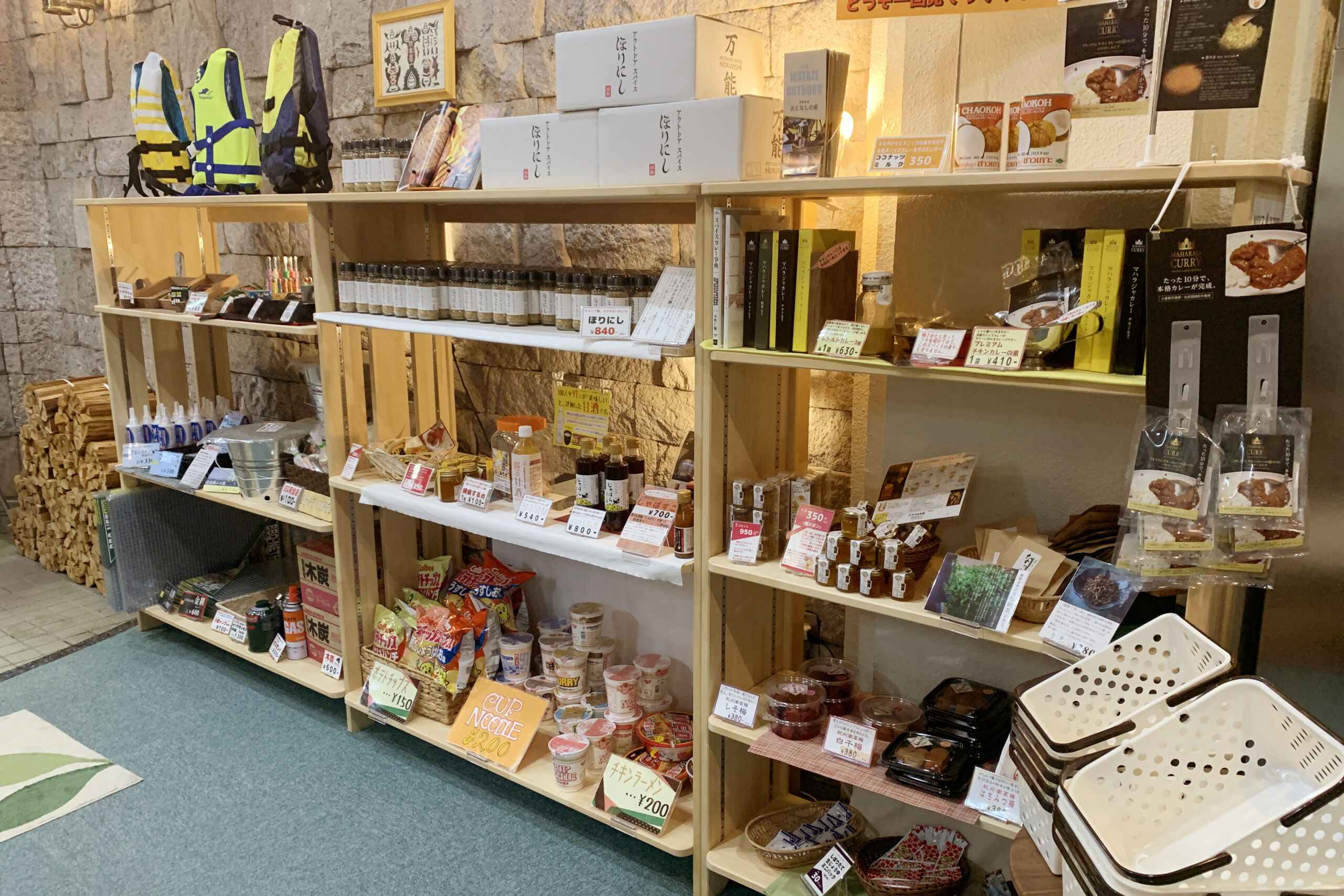 Store
"Convenient, delicious, and very interesting" We have a lineup of products from these perspectives.
About usage time

Check-in time
after 14: 00 –

Check out deadline
by 10:00 am
チェックアウト延長について
If you would like to extend your stay before your check out time, please let us know at the front desk. If the room is reserved by another guest on that day, we might not accept your request to extend your stay.
(The staying time extension fee is 1,000 yen per hour)
If there are more people in the room than the room capacity temporarily for reasons such as eating,
please let us know in advance at the administration building "OTONASHI NO SATO".
Access
OTONASHI NO SATO – WATAZE OUTODOOR
KUMANO HONGU, WAKAYAMA-prefecture

Address
45-3, Wataze, Hongu-cho, Tanabe-city, Wakayama-prefecture, 647-1733 Japan

For inquiries and reservations
TEL 0735-42-1777
OTONASHI NO SATO – WATAZE ONSEN CENTER
Click here for email access

Answering hours and shop holidays
10:00~20:00
Closed on Thursdays(Open on national holidays, and closed on the following days of the national holidays)
Open everyday, including Thursdays, during the year-end and new year holidays, GOLDEN WEEK holidays, and holidays during BON festival.