Kumano Washi Paper (: Kumano Japanese Paper) Hand Papermaking Experience
You can experience how to make our traditional local Japanese paper called OTONASHI GAMI paper at the facility located in 7 minutes driving distance from OTONASHI NO SATO – WATAZE OUTDOOR. The facility is close to OYUNOHARA, which is the spot where KUMANO HONGU TAISHA shrine used to be located in.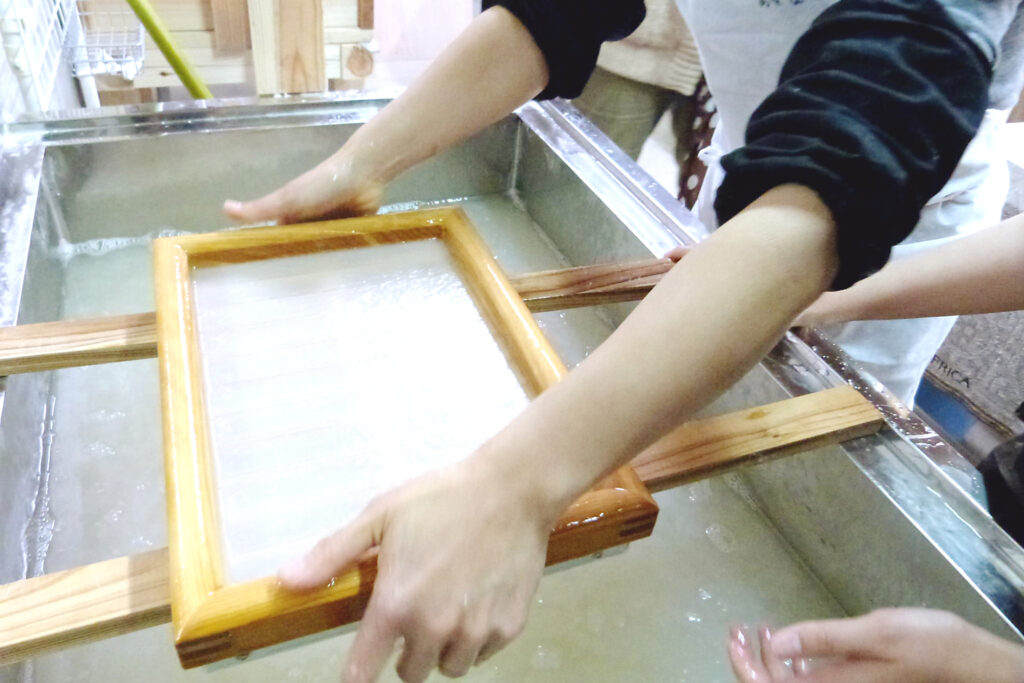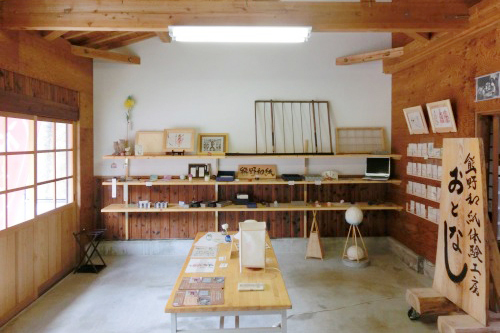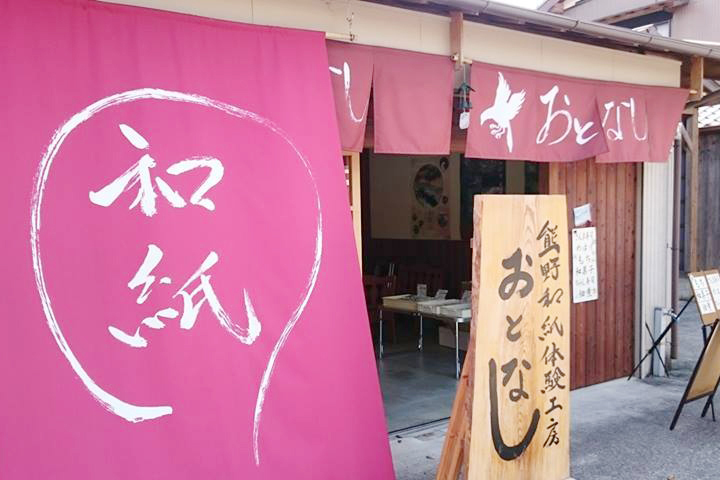 Experience Content
Experience Fee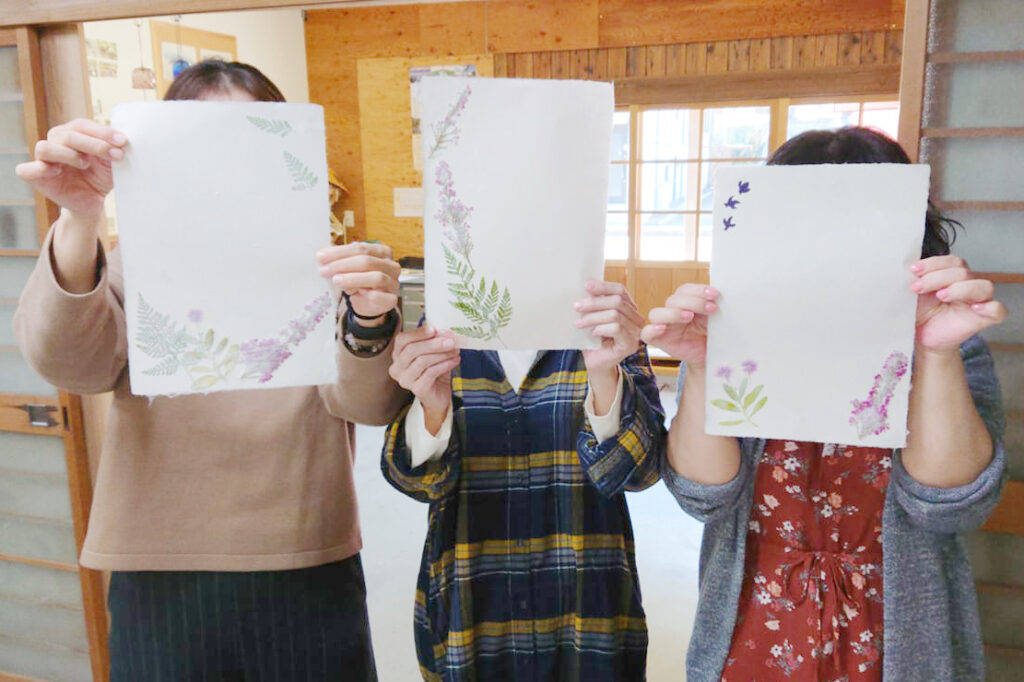 OTONASHI GAMI-hand papermaking experience
1,200 yen (tax included) to make a piece of Washi paper in A4-size.
As an option, 500 yen (tax included), to experience flower pressing.
Process time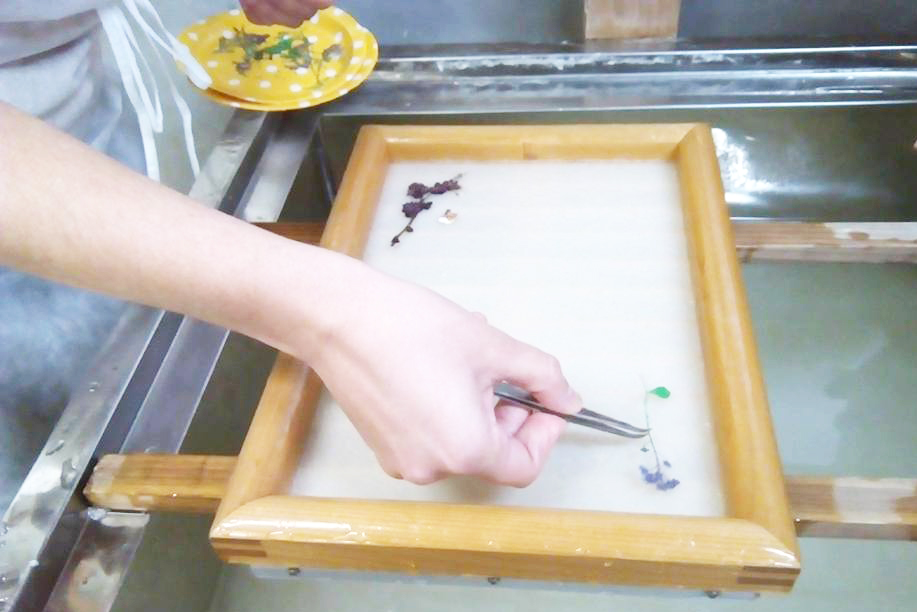 About 20 – 30 minutes per person.
When many people participate in at the same time, it may take a while longer.
Your own stamp collection book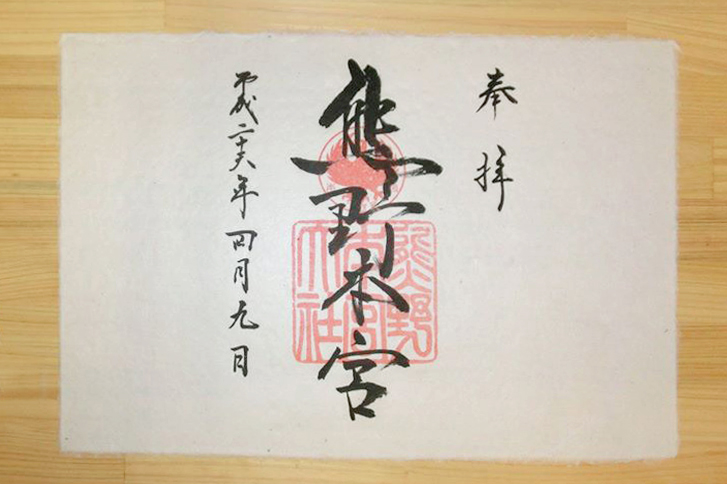 How about making your own Japanese paper with the original red-ink seal of KUMANO HONGU TAISHA shrine. (300yen is to be paid to the shrine)
OTONASHI GAMI paper
OTONASHI GAMI is traditional Japanese WASHI paper produced in KUMANO HONGU / HONGU-cho area, and is made from the plants growing wild in this area, such as paper bush or KAZINOKI tree.
OTONASHI GAMI paper is also known as KUMANO GAMI paper,and was made by the Shinto talisman and distributed to 3 major shrines in KUMANO.
However, they had no successor who carried on this tradition in 60s, and after a long pause, it was restarted in 2009.
How to access to OTONASHI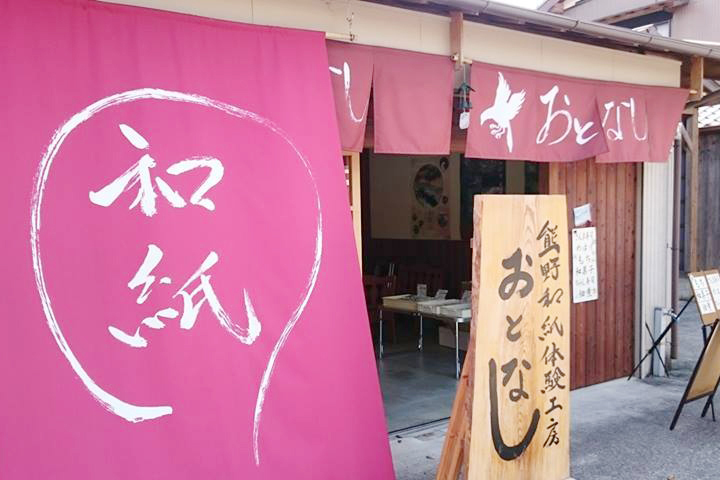 KUMANO Japanese papermaking experience workshop
Please book a week in advance if you want to experience papermaking other than on a saturday, a sunday, or a national holiday.

Address
45-3, Wataze, Hongu-cho, Tanabe-city, Wakayama-prefecture, 647-1733 Japan

For inquiries and reservations
TEL 0735-42-1777
(OTONASHI NO SATO)
TEL 0735-42-0269
(HONGU CHO SYOKOKAI)

Answering hours and shop holidays
Hours of operation : 9:00 – 16:00
Open on Saturdays, Sundays and National holidays. The shop may be closed due to shortage of raw material procurement or manufacturing.